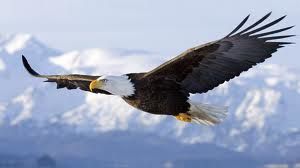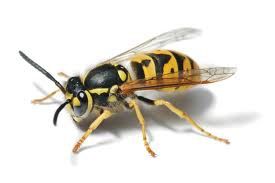 THE EAGLE AND THE WASP
A wasp is looking for something to eat or to punch. Only if nothing is found of this sort she might turn to a baby, knowing how they can't defend themselves. Just right now a little girl is coming where the wasp lies in wait covered by leaves, ready to jump. The poor girl can't imagine what might happen in a while, didn't she have with her a net, but fortunately so it is; the net is in her hand.
Now we have an angry wasp on one side and almost a baby girl on the other: each of them unaware of what will be the final conclusion of the story.
Chances are that the insect might punch or bite the girl with the net. Of course the story-teller is inclined for the contrary. When the tragedy is going to take place an eagle appears in the sky. This is sufficient to discourage the wasp who all of a sudden goes off like a shot.
When back home, the baby said it was the fear of the net to avoid the bite or the punch. The truth is different and the reader is aware of what it is.
                                                                       Ignazio Apolloni