Khe Iem
THE BLACK CAT
For my children Brielle & Riley
The black cat with my soul and a piece of
my rib, wakes up every morning not
washing its face, every morning not
brushing its teeth; the black cat with clay-like
eyes, opening and closing, or open
-ing and never closing, as it climbs up
and down the stairs, dragging with it my soul
and a piece of my rib, forgetting that
i had lived much darker days, since when and
why it was i had buried them in my
pocket full of allusions, gathered from
many different tales, strung together
to make up this story about the black
cat with my soul and a piece of my rib;
of course, that is the black cat with clay-like
eyes, not any other kind of eyes; even
as, the black cat climbs up and down the stairs.
_________________
FOOTNOTES
"The Black Cat" is one of three very fine poems in the December 2007 edition of Poetry.about Forum (http://poetry.about.com).
Introduce the English accent of Michelle Nguyen: The Black Cat by Khe Iem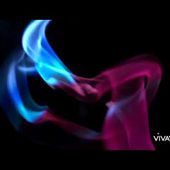 Khe IemTHE BLACK CAT For my children Brielle & RileyThe black cat with my soul and a piece of my rib, wakes up every morning notwashing its face, every morni...